Cool'n Camp dynamic display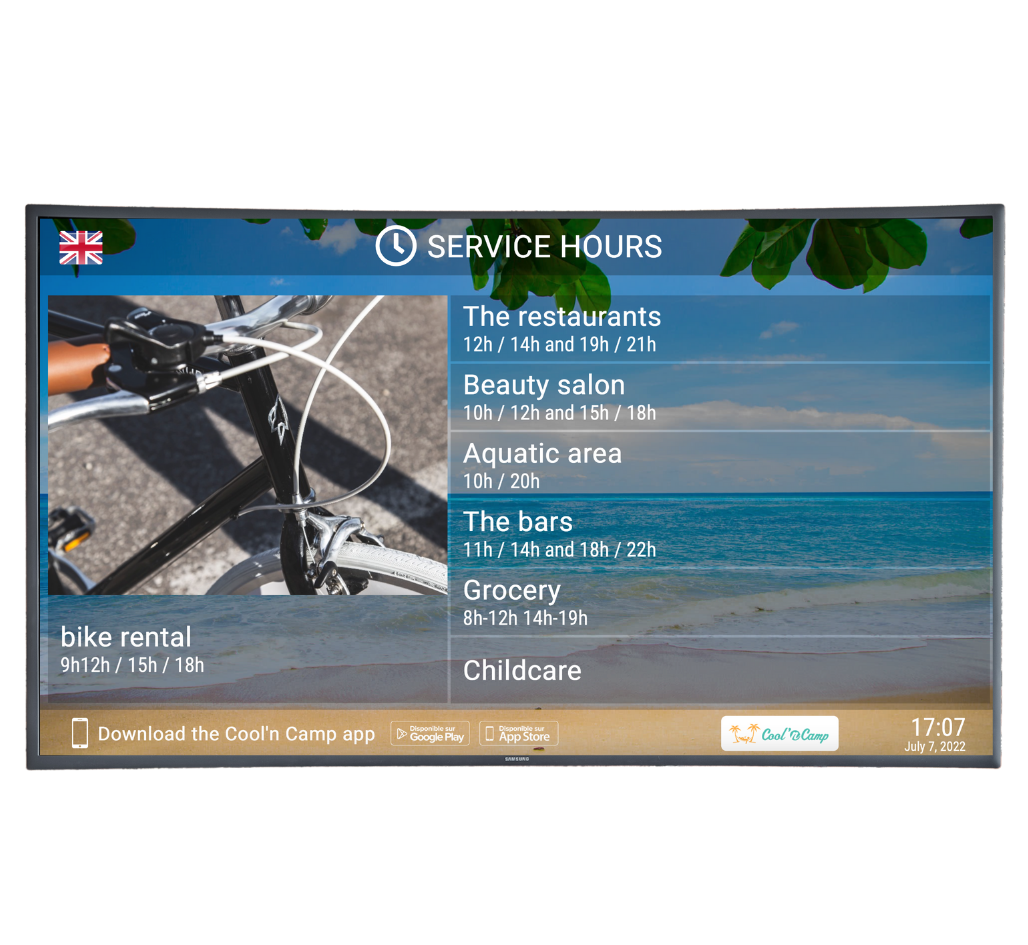 Reception, restaurant, bar… Communicate on your screens!
Improve the customer experience, increase customer engagement, reduce perceived waiting times, increase sales and brand loyalty by simply using digital signage.
The content of Cool'n Camp dynamic display
The advantages of Cool'n Camp dynamic display
Promote your service offer
Parking, wifi, prices, catering, events… Promote all your services on your digital billboards and let your customers discover the extent of your offers.
Reduce perceived waiting time
During the check-in your customers will be able to see videos, the animation schedule and the dynamic display will catch their attention.
The information conveyed by a dynamic screen is always accurate and the images it can use create an incomparable appeal and desire.
Update content in 2 clicks
A change of timetable or price, no need to print the material again!
Cool'n Camp dynamic display FAQ
Frequently asked questions
The dynamic display is a communication tool that allows multimedia content to be broadcast remotely and in real time on a network of communication screens.
Other Cool'n Camp e-concierge solutions